Where Are We Currently With Flood Insurance Florida
Legislation that sent flood insurance premiums skyrocketing for some waterfront and is chilling part of the local real estate market will be reformed by the end of the year, an author of the law said Nov. 9. Homeowners and Realtors have been calling for relief from the stiff rate increases, organizing rallies across the nation, including last month in Tampa Bay, to protest rates that have increased by 600 percent in some cases.The rate hikes went into effect Oct. 1 for anyone seeking a new policy and here in Sarasota County we have already seen the effects from panic striken homeowners quickly listing their homes before "word gets out" to buyers blacklisting certain areas and neighborhoods due to the possibility of high increases over the next few years. I am an experienced Realtor who has been buying and selling homes in Sarasota and Charlotte Counities for 3 years, said the rate hike is hurting the local real estate market tremendously. Just the threat of flood insurance rates going up will keep potential buyers from buying. It's going to be a much harder sell for some people and it will limit the buyer pool. In the wake of the uproar, Congresswoman Maxine Waters, a co-author of the law that led to the rate hikes, now says the law will be changed. She also has made many statements explaining that when she wrote this law, she never intended one group of people to be affected so greatly. "Over the past several months, I have felt the harm and heartache that many Americans have already experienced as a result of changes to the National Flood Insurance Program. From the start, I have made clear that I would lead the effort to fix the unintended consequences of the Biggert-Waters Flood Insurance Reform Act," said Waters in a statement released by her office announcing the deal. Waters' new plan delays potential rate increases up to four years. Lets keep our fingers crossed that this will be resolved quickly and before too much harm is done to our area's recovering but fragile market.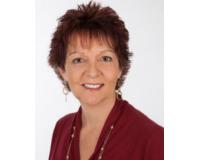 Author:
Tami Pocevic
Phone:
941-408-0600
Dated:
December 4th 2013
Views:
4,580
About Tami: Tami has been a licensed real estate agent for over 12 years. She currently resides in Venice and e...