Venice Florida Is The Shark Tooth Capital Of The World
Venice Beach is known as the shark tooth capital of the world and for good reason.
Millions of shark teeth wash up on Venice Beach and surrounding beaches including Casey Key and Manasota Key every year.
You might be wondering where all those sharks teeth come from. Believe it or not, those teeth that are found on the beach are generally between 2 to 22 million years old!
Millions of years ago the state of Florida was totally underwater, because of this divers today are able find fossilized megalodon teeth in freshwater rivers here. With teeth over 6 inches long, the Megalodon shark was the largest marine predator in the Gulf of Mexico. Today there are at least 15 different sharks in the Gulf of Mexico. And, in a lifetime, sharks can have as many as 25,000 teeth! Sharks teeth are also numerous because they are very dense and fossilize easily.
Shark teeth sizes can range from 1/8 inch to over 6 inches. Megalodon teeth vary in size from 2-to-7 inches and can weigh more than a pound.
Sharks teeth come in different colors and shapes. During fossilization the mineral salts in the sediment where they are found are absorbed by the teeth. Different salts give the teeth different colors.Some are black, some gray others, brown.
The Florida Museum of Natural History website states, "There are a number of different ways one can determine if a shark tooth is a fossil or if it is modern. Color can be an indicator of age in some situations but not all the time. Modern shark teeth, both the crown and the root, are typically white in color. Fossil teeth are permineralized and are usually darker colored."
If you are collecting on the beach almost all the sharks teeth you find are not actually the teeth themselves but fossils of the teeth.You can find these by walking along the tideline, water's edge or on sandbars. Sharks tooth seekers are often seen using what is locally known as a "Florida Snow Shovel". These are wire-mesh baskets attached to handles that you drag through the sand. Your best chance at finding a Megalodon tooth is scuba diving in the Gulf of Mexico and some Florida Rivers. Florida West Scuba and Charters in Venice offers shark tooth dives 362 days of the year.
So what do people do with the sharks teeth they collect you might ask? Venice is host to several craft fairs and local artists and crafters have made some amazing creations using sharks teeth. From picture frames and flower pots to necklaces, bracelets, and earrings. All you need is a little imagination.
Venice Florida Shark's Tooth Festival
The Sharks Tooth Festival takes place each Spring against the back drop of Venice's best shark tooth hunting beach, where fossil collectors from around the Southeast display and sell sharks teeth and other prehistoric fossils. More than 100 artists from around the State market their original work. Food vendors serve up delicious dishes from seafood to BBQ. Live entertainment is on stage throughout the Festival. Children are entertained with such events as the Sharks Tooth Scramble and Mote Marine's hands on exhibit.

The Sharks Tooth Festival is a project of Special Athlete Boosters, Inc., a 501(c)(3) non-profit agency. All proceeds of the festival benefit Special Olympics Florida-Sarasota County.
Sources:
http://www.sharkstoothfest.com/about.shtml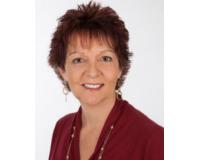 Author:
Tami Pocevic
Phone:
941-408-0600
Dated:
July 16th 2015
Views:
392
About Tami: Tami has been a licensed real estate agent for over 12 years. She currently resides in Venice and e...