Staging Your Venice Florida Home For Market Appeal
Let me first say that the best resource for staging your house is your Venice area expert listing agent, who, after years of working with buyers can give you pointers to maximize your properties sales appeal. He/she also sees the ever changing trends of what appeals most to prospective buyers.
The Wow Factor
It cannot be overstated that first impressions are tremendously important!
Often times, prospective buyers will do a "drive by" on a potential home. If the curb appeal is lacking, chances are they may just continue driving by without ever stopping to see the home's interior. Another important factor of curb appeal is not to over do it. There is a fine line between the "wow factor" and "that's a lot of to take care of" from a prospective buyer's point of view.
Mulch is an inexpensive way to "dress up" the perimeter of the home. Make sure to keep the lawn mowed and weeds pulled. It is also a good idea to pressure wash the exterior of the home, the driveway, sidewalks and concrete patios/porches so that everything is clean and looks attended to.
Downplay the homes weaknesses. For example, if you have a small yard, don't park your boat, RV or other such things in it.
Knock, Knock
Okay, so now you've gotten past that all important curb appeal, what's next?
There are certain things that prospective buyers like and equally as many that they don't. One of them is intense colors. They may be your style and appealing to you, but if your buyer hates the color purple they may not be able to imagine their belongings in a room painted purple.
Having rooms freshly painted in neutral colors can help prospective buyers imagine their own possessions in that room and also gives the appearance that the home is clean.
Clean, clean, clean
If prospective buyers are distracted by offensive odors or the home appears unkempt, they won't be looking at the wonderful features of the home. Clean the home from top to bottom including windows. And, use a light scented deodorizer. Better yet, have the house professionally cleaned so that everything is spotless.
Clear Out Clutter
One of the biggest things that keep people from seeing the potential of a home is clutter. We all have things we keep on our kitchen counters every day. When prospective buyers come in to look at your house, you don't want them to look at a kitchen with clutter all over the place. Also, make sure the kitchen sink is empty of dirty dishes and such.
Next, de-personalize your home, remove items like photos and trinkets. Leave only a few decorative pieces. If you have children, store toys out of site. Clean out your closets to emphasize storage space. Removing excessive furniture will make the home appear bigger.
While you do want to de-clutter, you also want to give your home a feeling of being lived in. Place a basket of fresh produce on the kitchen counter, a vase of cut flowers on the dining room table, arrange a few books on a table next to a comfortable chair to give the family or living room an appearance of being cozy and inviting. In the bathrooms, put out items like rolled-up towels, decorative soaps and candles.
If you have a room that serves only to gather junk, clean out the junk and re-purpose the room into something that will enhance the value of your home.
Un-Dating
Un-dating kitchens and bathrooms are as important as curb appeal! Older appliances and light fixtures really date a kitchen. The same applies to bathrooms. Pitted faucets are a real turn off for prospective buyers. These are relatively inexpensive "fixes" that can make a big difference.
If you can't afford new kitchen cabinets, buy new doors, drawer fronts and hardware. You can do the same for bathroom vanities. Instead of replacing the dishwasher, get a new front panel. Your listing agent can give you the best advice about what to update to successfully un-date your home.
Paint
Painting with a fresh neutral color helps tone down any dated finishes and doesn't have the same effect that intense colors do.
To make a room appear to be bigger than it is, paint it the same color as the adjacent room. If you have a small kitchen and dining room, painting them the same color will make the rooms feel like one big space. Painting hallways the same color as the living room allows for continuity which prevents the "choppy" layout look, again making the space look bigger.
Lights, Camera, Action
One of the things that make staged homes look so warm and welcoming is perfect lighting. You should try to increase the wattage in your lamps and fixtures for a total of 100 watts for each 50 square feet.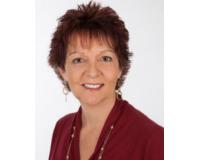 Author:
Tami Pocevic
Phone:
941-408-0600
Dated:
July 3rd 2015
Views:
445
About Tami: Tami has been a licensed real estate agent for over 12 years. She currently resides in Venice and e...