So You Want To Buy A Fixer Upper
So, You Want to Buy A Fixer-Upper


For people who love the do-it-yourself concept, the thought of buying a fixer-upper house can be irresistible. with so many foreclosures currently on the market, you can buy a neglected house in a nice neighborhood for below market price, invest some time and money renovating it, and end up with a better than new house. Sounds like fun, right? Quite often it is. But, fixing a fixer-upper can be a challenge. So before you buy your "Welcome Home" mat, make sure you know what you're getting into.
First Things First
Do any of the repairs require licensed subcontractors? Is permitting required by the local building department? Are you planning on doing some, most, or all of your own rehab work?
Just about every Do-It-Yourselfer tackles projects for which they aren't qualified. It's better to pay a professional to complete a project correctly, than doing it poorly yourself and having to pay someone else later to redo it.
You may want to consider a handyman who can do a large portion of the work and has a variety of skills and the tools necessary to complete the work, but quite often charges a lot less than a General Contractor. However, if you are planning on changing the structure of the house by adding or removing walls etc, you should contact a licensed General contractor as depending on where you live, permitting is most likely required.
Cutting Corners
If you are on a tight budget or keep finding new unexpected problems with the property that cost more money, there is a temptation to cut corners. Don't do it, down the road you will end uup spending more fixing or replacing what wasn't done right.
After The Closing
Secure the house by putting new lock sets in all the exterior doors and secure windows that will not lock.
Address urgent issues such as a leaky roof.
Next, electrical, plumbing and HVAC repairs or replacements should be done.
Demolition
Start form th etop and work down. If you are replacing items like fans and lighting, these can be removed once painting is complete.
Decide whether or not you're going to remove kitchen cabinetry. Move onto the bathrooms, are you going to replace the vaities, wat tile tub surrounds, medicine cabinets and/or mirrors? Are you planning on replacing sinks, toilet? these things should be removed prior to the painting process.
If you're not replaing the interior doors determine if they need to be pained, most will. You also want to determine if any of the floor molding and/or door trim molding needs to be replaced at this time.
Finally, consider flooring. If you're going to replace the existing flooring the flooring should be removed as part of the demolition process.
Once the demolition is complete you can begin prepping for paint or other wall coverings.
Repairs
Start by repairing any damage to drywall, rmoving nails and screws or other attachments to the wall and fill the holes. Some area that have been repaired may need to be re-textured to match existing texture.
Next reploace any door trim molding or floor trim molding that is missing or damaged.
Painting
You can now begin painting or applying other wall coverings. Again, start with the ceiling and work your way down.
Installations
If you removed kitchen cabinetry, sink and/or bathroom vanities, sinks, tubs, toilets and mirrors, etc. you can now install these items.
Flooring

Occasionally, the sub-flooring will need preparation work prior to installing the flooring. Once the sub-flooring has been prepped, install your new flooring.


Finishing Touches

New fans and lighting fixtures can be installed at this time.
You can now add the finishing touch with items such as door knobs for interior doors, faucets, shower heads, doorbell, closet shelving & doors and electrical faceplates. If you have not replaced the kitchen cabinetry and bathroom vanities perhaps updated knobs and handles.
Coming soon: So, You Want to Buy A Fixer-Upper (part 2)
Exterior: gutters, soffit and fascia, windows, overhead garage door, doors, lighting, painting and landscape.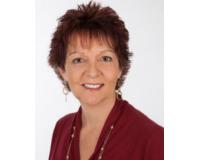 Author:
Tami Pocevic
Phone:
941-408-0600
Dated:
April 9th 2014
Views:
5,269
About Tami: Tami has been a licensed real estate agent for over 12 years. She currently resides in Venice and e...