My Friend John Bauer Wrote This
Here is my top ten list of lifestyle ideals to work towards:
Sleep: getting 6 to 8 hours per night, as close to the natural circadian rythyms of the sun as possible, is almost a must for your body to function correctly. Shortchange yourself here, and the effects cascade throughout all the other improvements you are trying to accomplish.
Stress: reduce as much as possible – remember the book title "Don't sweat the small stuff (and it is all small stuff)". Yoga and meditation are two excellent strategies to help, but just keeping perspective will go a long way.
Sitting too much: this would appear to be the new big thing raging across the alternative health community and now bleeding into the mainstream health community as well. I think the jury may still be out and to say definitively it is as dangerous as smoking may or may not be going to far. I do think it prudent to limit sitting if you can, and try to stand up and move for at least five minutes out of every hour. This is one I have work to do on myself!
Value Relationships: every study I have seen on this topic indicates folks do better as they age when their social network is robust.
Keep mentally challenged: There is no doubt in my mind that it is a "use it or lose it" proposition. If you want to avoid dementia in your older years then always be learning or embarking on a new journey of some kind.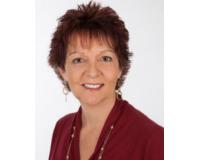 Author:
Tami Pocevic
Phone:
941-408-0600
Dated:
January 30th 2016
Views:
382
About Tami: Tami has been a licensed real estate agent for over 12 years. She currently resides in Venice and e...