Mar 16 2016 13858 2
Builders bend rules for multigenerational sales
NEW YORK – March 15, 2016 – A growing number of Americans live in multi-generational households. In some cases, baby boomers support both older parents and boomerang children who are shouldering student debt and having a hard time in a tight job market.
The problem: There is a shortage of homes in many areas adequately designed for multi-generational living arrangements.
In total, more than 18 percent of America's population lives in a multi-generational household, according to a 2014 Pew Research Center study – an increase from around 15 percent in 2000. The households are defined as ones that include at least two adult generations, or with a skipped generation, such as a grandchild living with a grandparent.
Analysts say that the number of multi-generational homes would be greater if not for a labyrinth of local zoning rules designed to prevent the spread of attached apartments or Airbnb-style room rentals in settings dominated by traditional single-family residences.
As a result, several builders who can't offer second kitchens now offer scaled-down kitchens, but they give them new names as a way to satisfy buyers and give them the forbidden amenities.
For example, New Home Co. calls second kitchens "service bars," while Woodley Architectural Group describes them in marketing materials as "convenience centers." Lennar Corp. calls them "eat-in kitchenettes."
Source: Wall Street Journal (03/15/16) Kirkham, Chris
© Copyright 2016 INFORMATION, INC. Bethesda, MD (301) 215-4688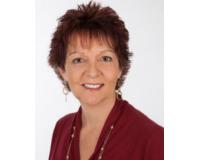 Author:
Tami Pocevic
Phone:
941-408-0600
Dated:
March 16th 2016
Views:
208
About Tami: Tami has been a licensed real estate agent for over 12 years. She currently resides in Venice and e...