Inspections
As an agent that primarily works with buyers, I am very familiar with the inspection process when buying a home.
Here are some pointers for those buyers who are at this stage.


First of all, ALWAYS do an inspection, even if the budget is tight, and $300 to $400 seems like a lot of money for a report that may just tell you things about the property that you already know, or are able to see with your own eyes, but it is so important that you have this report, if for no other reason that to give yourself a little piece of mind that you have your eyes open when you are purchasing.
Secondly, do a little research on your inspector; how long have they been doing it? What kind of reviews do they have online, and not just on their website, but on Yelp, Angie's List or even the Yellow Pages. See what people have to say about the company that may be the determining factor in whether or not you purchase a property. For example, I always have contact information for 3 to 4 inspectors that I have worked with and been impressed with, and not because I am in anyway affiliated with them, but being in the business I experience many vendors and know when someone does a good job.
Lastly, the inspection report is not a means of tearing apart every little issue with your home, the inspectors write and photograph everything but just because you have a list of ten items that are not functioning correctly, does not mean that the house is falling apart, lets be realistic, if 9 items are just things that can be added to the "Honey do" weekend list, it has been a good inspection, a leaky faucet, a cracked tile, these are not reasons to cancel your contract but you do want your inspector to report on EVERYTHING they notice. So just be rational when looking at the results.
Sometimes it helps, when working with an AS IS contract to add up the cost of fixing the issues and add that to the purchase price so that you can decide whether or not you are still getting that steal. Any other questions you may have regarding Inspections, or inspectors.


Please feel free to contact me anytime.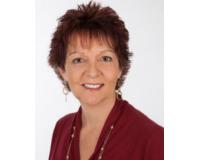 Author:
Tami Pocevic
Phone:
941-408-0600
Dated:
December 4th 2013
Views:
2,272
About Tami: Tami has been a licensed real estate agent for over 12 years. She currently resides in Venice and e...