How To Sell Your Home Withut A Realtor
1.Determine The Value/Listing Price Of Your Home
This can be accomplished by doing a current market analysis. The trick is to get the highest price you can without scaring off potential buyers.
2.Make Sure Your Home Is In Market Condition
There are certain things that appeal to buyers…from curb appeal to emptied closets, highlight the amenities buyers are looking for. Prepare both the interior and exterior of your home for prospective buyers.
3.Market You Home
You'll want as much attention on your home as possible. There are many ways to market your home. You can put up for sale signs, run newspaper ads and create a listing sheet with a description of your home, the listing price and your contact information. Most buyers these days looking for a home start with a search on the Internet. You might want to hold an open house.
Also to consider is the fact that over 90 percent of homes are sold using a Realtor. You could miss out on a large number of potential buyers if you are not open to paying a commission to a Realtor who brings you a buyer. And, many buyers are uncomfortable negotiating directly with an unrepresented seller.
4.Forms and Contracts
Buy several sets of real estate disclosure forms and sales contracts. Familiarize yourself with the real estate laws in your state regarding real estate disclosures. For example, Florida law provides that, with some exceptions, you (as a home seller) must disclose any facts or conditions about your property that have a substantial impact on its value or desirability, and that others cannot easily see for themselves. Be sure to do your homework, since you don't sell homes for a living, you could overlook something important.
You might also want to consider a Seller's Home Warranty, a professional inspection and an appraiser.
If you are taking a down payment or deposit from a prospective buyer, you will need to arrange for a third party to hold the funds in escrow.
5.Showing Your Home
Decide when you want to be available for showings. Most potential buyers are actively looking at several homes and you may miss an opportunity to sell your home if you are not available to show it. Be prepared to accept phone calls and answer questions about your home at all hours of the day.
Some "prospective buyers" aren't in the market to buy a house at all. Some are just "window shopping" or passing time on a Sunday afternoon. When someone calls and asks to see your home, you may want to ask them if they have been prequalified for a mortgage. This could help weed out the Sunday browsers.
A word of caution…Be careful who you show your home to. Watch out for people who may be looking to steal from you, keep your valuables and financial information secure.
Days On Market (DOM)
Once you've begun the process of selling your home, the DOM clock starts ticking. The days on market is the number of days your house has been on the market and not sold. Active buyers will take notice of homes that haven't sold and may try to use this as a bargaining tool to offer you a lower price than you are asking. If you find that your house has been on the market for a few weeks without any offers you may want to consider speaking with a Realtor.
Please feel free to give me a call if you have any questions.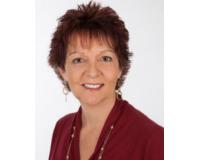 Author:
Tami Pocevic
Phone:
941-408-0600
Dated:
July 27th 2015
Views:
219
About Tami: Tami has been a licensed real estate agent for over 12 years. She currently resides in Venice and e...